PizzaLazza completes its digital transformation with a Mobile Application that increases customer loyalty and interaction, supports corporate brand identity, and provides a superior user experience
Aiming to maximize service quality to be the first choice of pizza lovers, Pizza Lazza wanted to maximize efficiency in all processes, from customers' online ordering decisions to the delivery of the pizza. In this direction, PizzaLazza preferred the experience and expertise of Interval, which gives confidence with the superior products and the custom solutions they previously produced.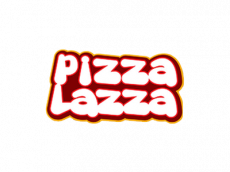 PizzaLazza has a stylish, functional website interface and content management system (CMS) that have been completely renewed throughout the project, as well as an infrastructure suitable for digital marketing with campaign integrations. With the mobile application developed in the last phase of the project, they carried out a digital transformation that is a candidate to be the best practice in the industry.
Lack of a Mobile Application to Increase Users' Regular Order Habit
Erol Akça, Deputy General Manager of PizzaLazza, explains the decision to develop mobile applications in the last phase of the project: "We became ready with our renewed infrastructure and focused on digital marketing. Considering the increase in the number of our repeat customers and the high rate of mobile application usage by our potential customers, a mobile application to complement our brand identity has become a common necessity."
Why did PizzaLazza choose Interval?
Mobile applications have become an integral part of brand identity. The notification sending feature was a new channel in digital marketing. Interval has started the development process to bring the successful digital transformation on its website to the top with a mobile application that will run on IOS and Android.
How is the "Mobile Ordering" process?
The mobile application welcomes the users with the membership page also includes easy login with social networks.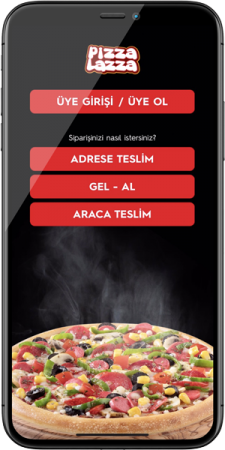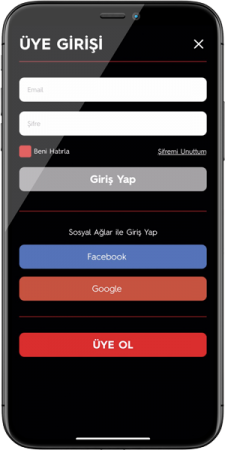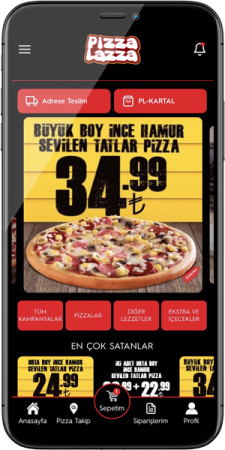 -Login Through Mobile App-
The users can choose the restaurant nearby to their location with a single touch or choose another restaurant with an easy search feature.
-Location-Based Restaurant Selection –
Products are selected with a user-friendly interface supported by compelling images.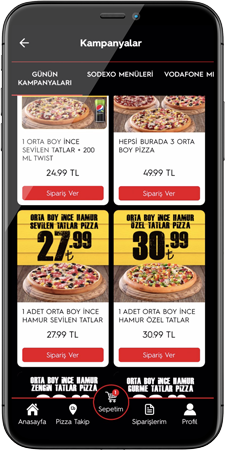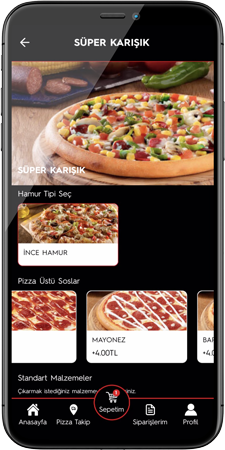 Order details are confirmed on the page that offers other Product suggestions, Campaign Codes, and Cashback Reward options. Then the order is completed by choosing the payment type.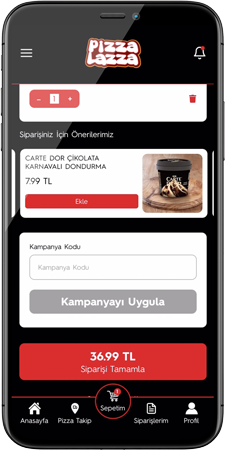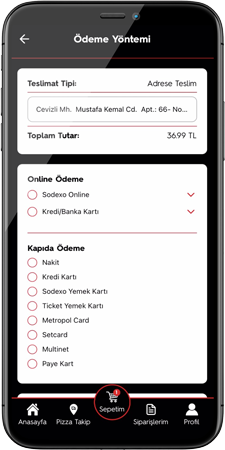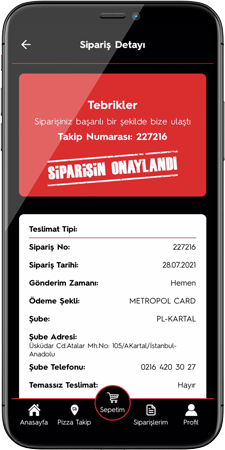 After order confirmation, the status of the order becomes trackable instantly. The previous orders and the quick order options are also available for preview. In addition, the earned cash-back rewards are accessible from the main menu.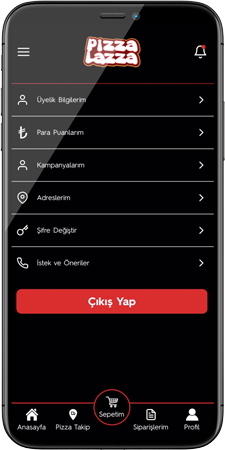 "At the end of the project, regarding our strengthened infrastructure and brand identity, we reached an agreement with Interval for our digital marketing activities. We would thank Interval, the digital transformation architect of PizzaLazza, for their expertise and a continuous solution-based approach."– Erol Akça | Deputy General Manager of PizzaLazza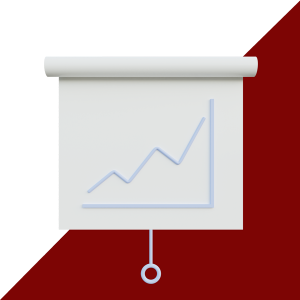 After the release of the mobile application, the ease of the ordering process increased for loyal customers and the opportunity to create repeat orders from the new customers.
Easy and Fast Ordering – "Maximum User Experience."
Increase in Repeat Order Rates – "Direct Positive Impact on Customer Loyalty."
Increase in Brand Reputation – "Digital Transformation Strengthening Brand Identity."