Cashback Reward System & Campaign Module Development
PizzaLazza makes a difference with its infrastructure includes campaign integration with third-party brands, a Campaign Module customizable for each franchise, and a one-of-a-kind Cash Back Reward System
Aiming to maximize service quality to be the first choice of pizza lovers, Pizza Lazza wanted to maximize efficiency in all processes, from customers' online ordering decisions to the delivery of the pizza. In this direction, PizzaLazza preferred the experience and expertise of Interval, which gives confidence with the superior products and the custom solutions they previously produced.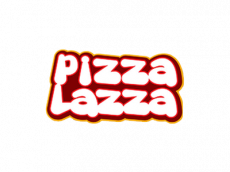 PizzaLazza has a stylish, functional website interface and content management system (CMS) that have been completely renewed throughout the project, as well as an infrastructure suitable for digital marketing with campaign integrations. With the mobile application developed in the last phase of the project, they carried out a digital transformation that is a candidate to be the best practice in the industry.
The Need of Infrastructure Concerning Marketing Activities and Campaigns for Brand Partnership with 3rd Party Brands
In addition to the general campaigns with 3rd Party Brand Partners, all franchises of PizzaLazza wanted to carry out custom campaigns for the region they are located. For this, the campaign management system had to develop so that franchises could share their banners and design campaigns.
Why did PizzaLazza choose Interval?
Interval, which analyzes the campaign practices of the Fast Food Industry in-depth, has developed a custom "Campaign Module" and "Cashback Reward System" for PizzaLazza with its experience in many different industries.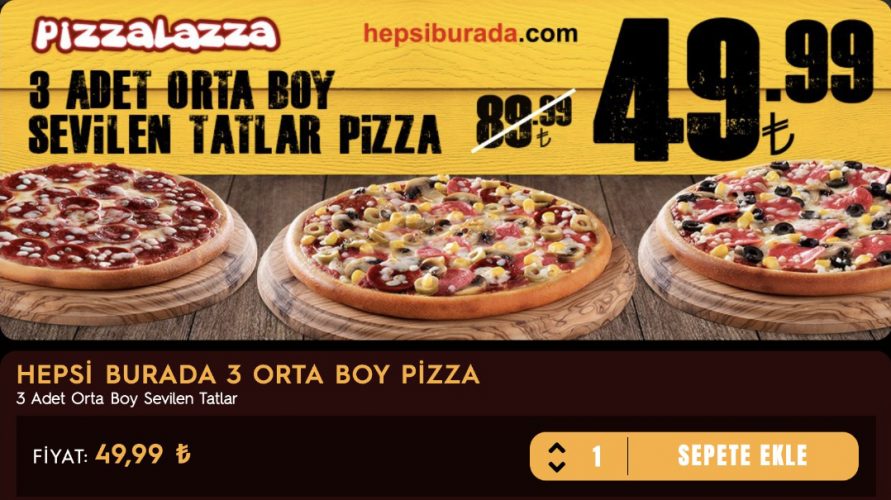 Co-Branding with Hepsi Burada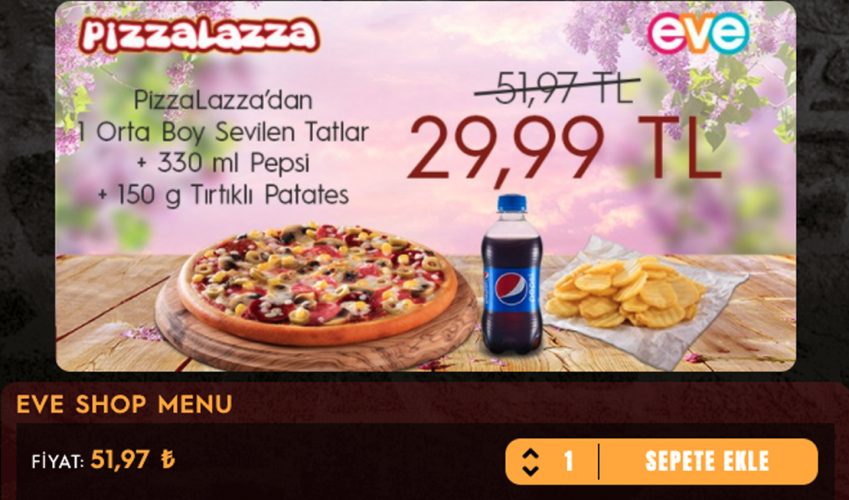 Co-Branding with Eve Kozmetik
Co-Branding with Vodafone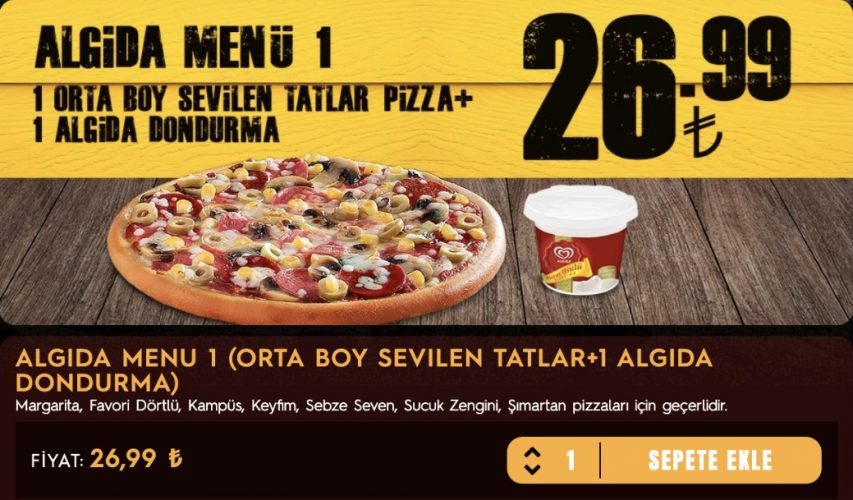 Customers enter the code they have via a pop-up menu to benefit from the campaigns. Thus, it is possible to shop instantly at a discounted price.
Campaign Code | Pop-up Menu
With the "Cashback Reward" feature, users can instantly earn money that they can spend in cash, and they can use as many of them as they wish.
Summary Page of Cashback Rewards
"Many well-known brands in their sectors requested brand partnerships with us to organize promotions and cashback reward campaigns. However, we were not able to carry out such campaigns. After the renewal of our infrastructure, we increased our sales and brand awareness by collaborating with dozens of brands."
– Erol Akça | Deputy General Manager of PizzaLazza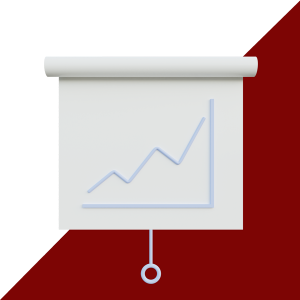 With the marketing activities carried out after the integration of the Campaign Module and the Cashback Reward feature, rapid and long-term gains were achieved, especially in customer loyalty:
300% Increase in Repeat Purchase Rates – "Easy Order and Cashback Reward Feature."
Increase in Brand Awareness and Turnover – "Campaign Module Integration."
Custom Campaign Feature for Franchises  – "Flexible and Functional Infrastructure."