ÜÇLER STORE makes the transition from Physical to Online Marketplace
Interval's expertise in marketplace solutions was preferred by Üçler Store, one of Turkey's largest wholesalers in the baby-kids textile category, to digitalize its business model, which it grew in its facilities. Following the era, they aimed to provide quality and fast service online to their current and potential customers in the international arena. With the end of the project, Üçler Store has effectively completed its digital transformation, allowing it to handle all operations from the entry of new products into stock to the delivery of customers in an integrated way.
Üçler Store is one of Turkey's largest wholesalers of baby and children's clothing in Istanbul / Laleli. They've been offering a wide range of products for newborns and children aged 0 to 16 years old in 30 categories since 1993.
Through its website www.uclerstore.com, they export their products to more than 70 countries as a B2B marketplace, with an average of 3000 new products per month from almost 1000 sub-suppliers.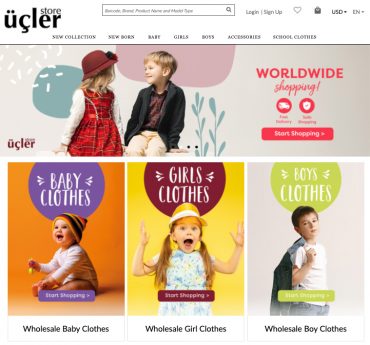 Need of B2B e-Commerce Site to Make the Transition from Physical to the Digital
General Manager of ÜÇLER STORE, Emrullah CANLI states that the dynamics of their business, like many others, have accelerated digitalization in recent years.
"We are delighted that our customers, whom we have managed to gain over 30 years in Istanbul Laleli, travel to our store. With our capacity to launch nearly 3000 new products per month, we set a short-term goal to provide our customers the best online experience and enabling them to shop comfortably. We knew this would be the best way to reach our potential customers in the international market." says Emrah.
3000 New Products per Month
For the aforementioned digital transformation to happen, digital infrastructure weaknesses had to be resolved. Making new products visible through the e-commerce website simultaneously with the creation in ERP, ensuring that customers have the best level of user textile-specific products experience, and providing easier access to customer services were among the top priorities.
"Interval is a company that goes beyond providing software solutions. The fact that they care about our business as much as we do and attempt to improve our processes with the knowledge that they gathered through working in various industries has added a strong value to our company."– Emrullah Canlı | General Manager of Üçler Store
Why did ÜÇLER STORE choose Interval?
Interval, which built an e-commerce website frontend that blends excellent functionality with simplicity, has also developed an efficient Content Management System (CMS) that will be used by our company staff, following the business's trends and customer needs.
– NEW Web Site of Üçler Store –

– Content Management System (CMS) –
Let's Take a Look at the Innovations Driven by Digital Transformation
New products created in the ERP are ready for sales on the website simultaneously
Category and Product Detail Pages
On the product detail page, you may choose the size, age, and color.
The website provides in four languages (TR, EN, AR, RU) and four currencies (TRY, EUR, USD, RUBLE)
Category, Brand, Gender, Model, Season, Style, Age, and Color filters are all available.
Online Payment Methods are integrated – credit card, money order, partial payment.
International shipping companies are integrated (TNT, DHL, FedEx, Aramex)
International Courier Services
Customers' profiles and orders can be monitored dynamically using a Content Management System (CMS), and customer data can be analyzed using a Customer Relationship Management (CRM).
Content Management System (CMS)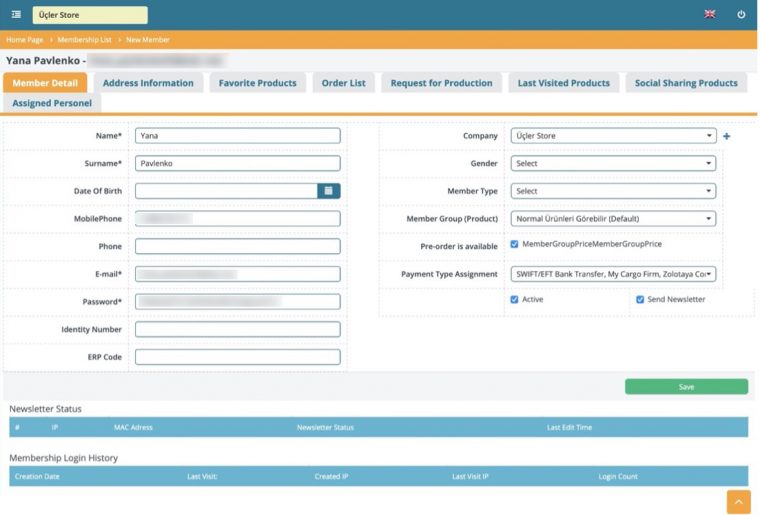 Customer Relations Management (CRM)
"We also chose Interval for digital marketing because we were confident with the solid infrastructure we had after the digital transformation. We started receiving online orders from worldwide markets that we didn't sell before during the first month of our new website."
– Emrullah Canlı | General Manager of Üçler Store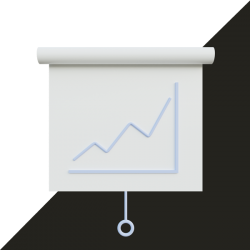 Improved Customer Experience – "Easy Shopping, Instant Access."
New Online Sales Channel – "Excellent Platform for Digital Marketing."
Increase in Customer Base – "Online Platform Exporting to Over 70 Countries."