eCommerce Development & ERP Integration
DERBY achieves minimum error rates and maximum work efficiency by the renewal of the online e-commerce website, which was asynchronous with ERP, now fully synchronized & integrated with ERP (SAP)
In order to synchronize the e-commerce website and ERP software, Derby, the leading razor blade manufacturer of Turkey, chose Interval Software Solutions for its superior experience in the aforementioned implementations. As a consequence, a fully integrated e-commerce & ERP system was accomplished in a 6-month period, along with a 15-person reduction in the workforce. All in all, a maximum efficiency working environment free from human error was realized.

"A story that started in Şişli 78 years ago, continues in 65 countries of the world."
Derby's power travels from Turkey to the rest of the world thanks to its production continuity since 1940, 45 years of experience in razor blade production, global expertise on five continents, high performance, world-class quality, a wide product range, and affordable prices.
Derby in Turkey and the World
"Derby is encouraging more and more males to be well-shaved and well-groomed by providing practical and smoother shaving experience as well as fair prices. According to GFK 2017 Consumer Research, 9 out of 10 people in Turkey know about Derby due to its popularity and fair prices. Derby has one of the best brand awareness introducing itself to the world."
The non-synchronicity of the e-commerce platform and ERP resulted in errors and inefficiencies in internal operations which ultimately lead to time and financial loss
Derby operated through derbyberber.com for sales and SAP software for its resource planning. The incapability of the e-commerce platform and the non-synchronicity between SAP lead to considerable error rates and extra workforce requirements. Furthermore, human operation-related inefficiencies became gradually more frequent. These conditions brought in a significant increase in additional costs for each transaction. More importantly, customer dissatisfaction harmed the brand reputation.
"The automatization of all manual operations previously done by the employees is the most important aspect of this digital transformation"
– Abdulkadir URAL | DERBY IT Manager
Why did DERBY choose Interval?
Starting with the active operation of derbyberber.com, Derby IT Manager Abdülkadir Ural allocated the majority of his time to the solution of numerous problems that arose. Mr. Ural states that "Ensuring the automatic transfer of customer information from our website to SAP was our top priority. In this sense, seeing how Interval successfully achieved e-commerce/ERP integration in various industries was the main determinant of our choice to work with them."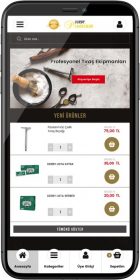 Mr. Ural added: "An integrated system assured a smooth product flow. Now, our customers order through our website is stored at SAP, which triggers automatic stock movement and billing. The new products Derby employees uploaded via SAP used to be uploaded in the e-commerce framework (CMS), which was an error-prone operation. With the integration, these new products are now automatically and simultaneously uploaded in derbyberber.com."
"We are thoroughly satisfied with the smoother and error-free product flow with less workforce, thanks to a successful automatization developed by INTERVAL"
– Abdulkadir URAL | DERBY IT Manager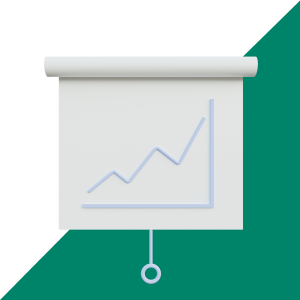 75% Less need for the workforce – The operations that required 20 employees now requires only 5
Decrease of the error rate by %300 achieved by automatization of 3 critical operations
Error-free and fully integrated order, current and stock management
100% correct product delivery with high customer satisfaction